Madrid for 48 hours – what to see?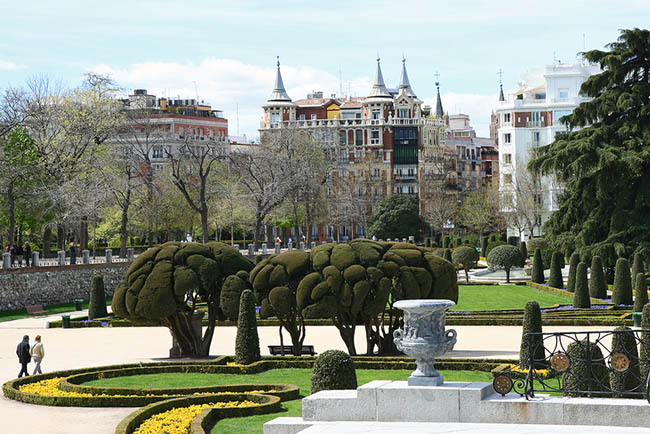 We continue a series of articles about interesting tourist attractions in different countries and cities with a story about Madrid. What to see in the Spanish capital, if you only have two days to get to know this amazing city? The biggest attractions and the most interesting places of Madrid!
Let's start with the fact that Madrid is the highest European capital (it is located at an altitude of 655 meters above sea level) and, moreover, one of the most visited cities in Spain. Here you will find many interesting places, interesting monuments and amazing museums, and you can relax in any of about 40 city parks and gardens.
The atmosphere in Madrid is not the same as, for example, in Barcelona, ​​you should come here to wander through the busy squares and streets, get acquainted with the noisy nightlife of the city and be sure to get into one of the best museums of classical painting in the world – the Prado Museum.
Transport in Madrid
As you know, the Madrid metro is simply magnificent (it is one of the oldest, most developed and best metro systems in the world). It has 12 lines plus an underground R-train, which is an integral part of the metro and connects Opera and Principe Pio stations. As for the trams or the so-called Metro Ligero, in the city itself you can use three lines, which are also a continuation of the Madrid metro.
Also, you can comfortably navigate the city by bus (more than 200 city bus lines operate here). An interesting format for traveling around Madrid is the use of Teleferico, a cable car passing through the capital between Paseo Pinto Rosales and Casa de Campo.
We recommend: To buy tickets to Spain, follow the link to search and book flights online. Also in our office you can buy a package tour, book a hotel in Madrid, book excursions and rent a car in Spain.
Sights of Madrid, top 10
See in Madrid, definitely, is what. Even we will say more – in this city there is practically nothing to look at (to visit, to try – the necessary stress) is not worth it.
You can talk about interesting places in Madrid for a long time and with taste. Yes, you probably know about it and so. Therefore, today we will go through the most interesting urban sights – such a must have for a tourist in Spain. We hope that it will be useful, especially for those who are planning to go to Madrid for the first time.
So, get acquainted closer with the Spanish capital!
Prado Museum
The Prado Museum is an indispensable item on the tour list for any traveler during a trip to Madrid. Yes, just so categorically. Why? Built in the time of Charles III, this neoclassical building today houses the greatest collection of classical art in the world. To see the masterpieces of El Greco, Diego Velázquez, Francisco Goya, Bosch, Titian, Rembrandt, Rubens, Albrecht Dürer and other brilliant artists, you need to come to the museum before 18:00. By the way, on Sundays the entrance to the museum is free, so here you may encounter very large lines.
Queen Sofia Art Center
If you are a connoisseur of modern art, the Reina Sofia Center for the Arts, located in a building that once belonged to San Carlos Hospital, will be your paradise. Luxurious exhibitions of paintings by famous avant-garde artists, many priceless paintings and sculptures – here you can see real masterpieces! Separate expositions presented the works of Salvador Dali and Pablo Picasso.
Royal Palace of Madrid
The Royal Palace of Madrid was built at the beginning of the eighteenth century on the site of the ancient Moorish fortress by order of Philip V. In the palace you will see frescoes by Caravaggio and other talented craftsmen of those times, magnificent collections of ancient weapons, Stradivari violins, Flemish tapestries, exquisite antique furniture, the best Venetian mirrors and many priceless art objects. The royal palace is a real museum, which holds real treasures in the halls, galleries and chambers, which themselves are the property.
Every first Wednesday of the month from 12:00 to 13:00 you can look at the ceremonial changing of the guard in front of the Throne Hall.
Retiro Park
If you are looking for the perfect place for rest and relaxation after sightseeing, which lasted a whole day, there is simply no better option than Retiro Park. Neat alleys and cozy corners with benches where you can relax, bizarre figures of green bushes, many sculptures, fountains and a lake with pleasure boats against which Palacio de Cristal rises majestically – you will surely enjoy it here.
Egyptian temple Debod
Yes, it did not seem to you that the Egyptian temple in Madrid – a real ancient temple complex dedicated to the goddess Isis, is now located in one of the Madrid parks. The Egyptian Debod temple in the Western Park has been located since 1968 – Egypt gave it to Spain as a thank you for helping with the rescue.