Welcome to Cyprus!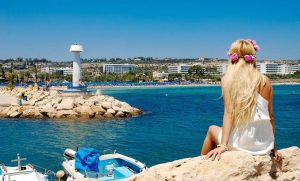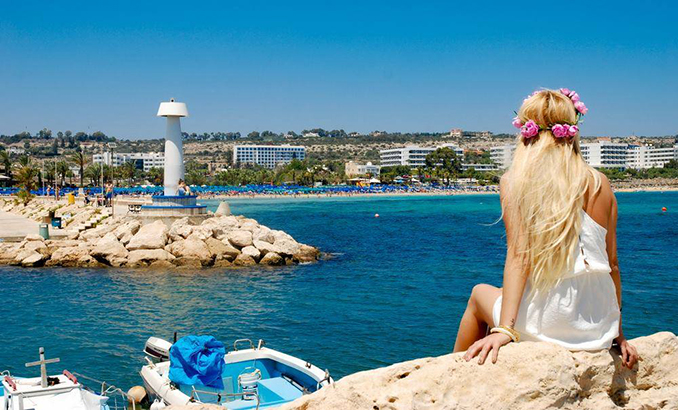 The island of Cyprus is a hospitable and safe country, captivating with its picturesque nature, clean beaches and magnificent monuments of architecture. If you bought a tour to Cyprus to spend your long-awaited vacation, then you need to arm yourself with basic knowledge regarding this island of myths in order to make the most of your vacation time.
POLITICAL MOMENT
The first and most important thing you need to know about Cyprus is the coexistence of two states at once on one island, which are in political confrontation. We are talking about the same-name republic – the so-called Greek Cyprus (the majority of its population are Greeks). In the north of the island, the Turkish Republic of Northern Cyprus was also formed – this is Turkish Cyprus, which is inhabited mainly by Turks. Be careful if you are offered an excursion to northern Cyprus – the presence of a "northern" stamp in your passport will guarantee problems for you in the future visit to Southern Cyprus, up to the failure of tour operators.
VISA
To travel to Cyprus, citizens of Russia and the CIS countries need a visa, and the passport must be valid for at least 3 months.
TONGUE
The official language is Greek. Mainly English is used to communicate with tourists.
CURRENCY
On the island of Cyprus in everyday life euro. However, if you did not have time to exchange Russian rubles, you can refer to the guide of your tour operator. The course in the hotel is always overvalued.
TIMEZONE
Cyprus time is one hour behind Moscow time. The flight time is 3-4 hours.
CLIMATE
Cyprus is best to rest from June to September, because temperature varies between +26 … marks. and +30 ° C. In the early spring and late autumn it is cool at night. The peak of heat comes from mid-July and lasts until mid-August. The air temperature is about + 35 … +38 ° C. At this time, the water off the coast warms up to +30 ° C.
MEDITERRANEAN SEA
The Mediterranean Sea in Cyprus is very clean and warm, like fresh milk. The beaches are mostly sandy. The beaches in Ayia Napa are considered the most beautiful in Cyprus, especially the beach called Nissi Beach.
HOTELS
If you are not so important "star" hotel, you are quite suitable hotel category 2 stars. All that is necessary for life is there. It is necessary to have an adapter adapter for sockets. Check out time at the hotel: 12h. of the day
NUTRITION
In addition to food in the hotels of your choice, there is a huge number of cafes and restaurants with Mediterranean cuisine. By the way, it is believed that Greek cuisine is one of the best in the world. The greatest influence on the Cypriot cuisine was made by the Greek and Turkish cuisine, respectively, the distinctive features of which are the use of hot spices, cooking on the grill, as well as the replenishment of the menu of various kinds of thick chowder.
Despite the fact that Cyprus is an island, there are not so many fish delicacies as was supposed. Hospitable Cyprus will always treat you to its main course called "Meze". Meze is a set menu consisting of 15-20 snacks, which can easily replace the main course. Meze is of three types: meat, fish or vegetable. Lovers of seafood and meat eaters will be pleasantly surprised by a variety of snacks and sauces, because The main idea of ​​this dish is to present meat or fish in various cooking variations: steamed, grilled, dried, salted, boiled and even somewhere raw, as well as in various breadings and with the addition of various sauces. First, snacks are served – olives, mushrooms, then several different salads, and then the main dishes. It makes no sense to take two meze for two, one is enough.
The average bill in a cafe for a rich dinner is 12-15 euros. For a complex lunch – about 20-25 euros.
On the island you will be treated with excellent wines: dessert (liqueur) wine, Commandarius, Othello and other delicious wines of different strength and aroma. The most delicious beer in Cyprus is Keo.
NORMS OF BEHAVIOR ON THE ISLAND
Cyprus is a country of rather free morals, and even here it has its own rules of behavior, which are best followed. Here are some of them:
When going to a church or monastery, you must wear clothes that cover the shoulders and legs;
It is undesirable to sunbathe topless.
It is important to remember that from 11:00 to 15:00 the sun is very hot;
Not welcome if a man, even a tourist, enters a public institution with a bare-chested. The same applies to girls in bathing suits, wrapped in a pareo;
Girls! High heels and tight clothes – a sign of bad taste! Attention and suggestions of obscenity on the part of the Cypriots are provided to you.
It must be remembered that when renting a car it is forbidden to carry a canister of gasoline;
At the table, an uneaten meal can offend the hosts;
To live in hotels in Cyprus with dogs is impossible;
If you have something stolen, then the police must be contacted within 48 hours;
Photo and video filming is prohibited in state museums (only with written permission);
There is constant tension in relations between Greek Cyprus and the occupied northern territories. Therefore, you can not take pictures of soldiers, military bases, military facilities.